Wednesday, June 19th, 2013
New work in the June issue of Vogue Italia, with the outworldly but very real Carmen Dell'Orefice. Shot by Greg Lotus, styled by Danny Santiago, make up by Carole Lasnier, props by David Fittin. Shot in Miami, on a scorching day.
Carmen is the only model I had ever desired to work with, before I got into fashion, so this was a real treat. She turned out to be the most disciplined, hard working, generous and polite person, with absolutely no airs about herself. In the midst of preparing her and the rest of the models, I totally stalked her every move with the corner of my eye. She must have observed my fetishistic tendencies, because she gifted me her Adorn hairspray. I asked her to sign it.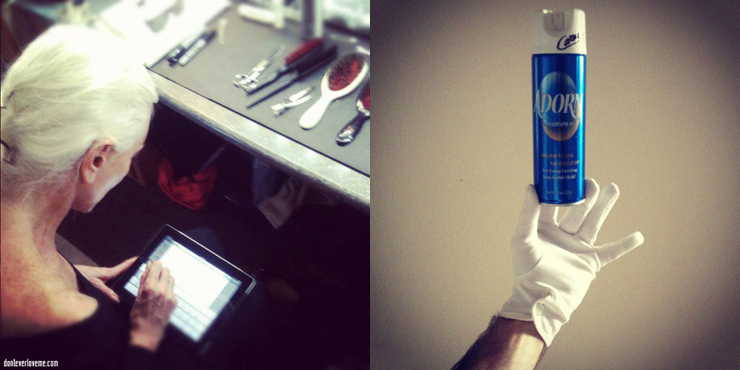 motorhome life