Monday, November 11th, 2013
Behind the scenes at the St Regis Hotel in NYC, on the set of a Vanity Fair photoshoot and sitting for David Downton, wIth Carmen Dell'Orefice! Although I styled Carmen's own hair for this shoot, I did bring our Vogue Italia wig along, for company.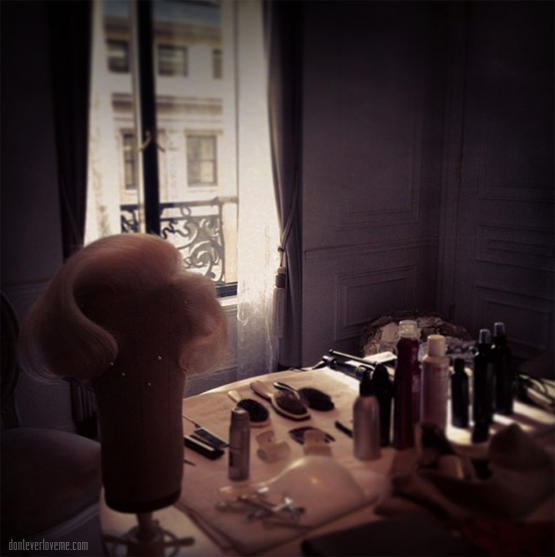 Carmen always comes to set with a can of Adorn hairspray and her own brush and comb.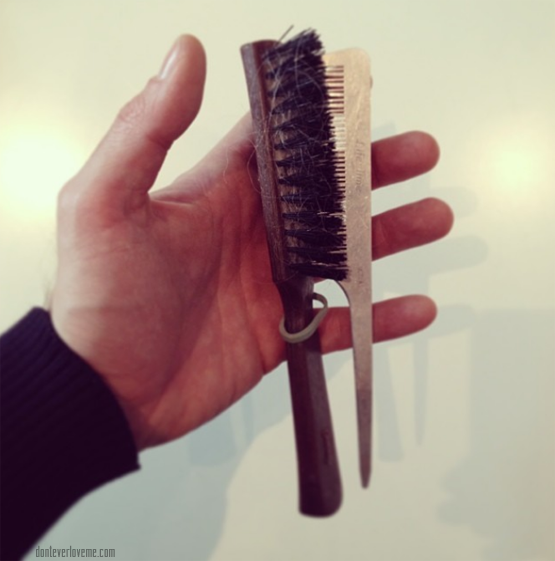 David gave me a sketch of Carmen and Carmen gave me another Adorn hairspray with a lovely dedication C.❤️T.